ANNOUNCEMENTS



We are so happy that so many of you came over to play our Easter games! A big congrats to all the winners too...may you spend your coupons wisely!!! LOL

Before you start spending them you might want to check out the awesome new products in this newsletter!
Gorgeous collabs, brilliant kits, templates, wordarts and element packs!
If you didn't win a coupon then there's still more then enough reason to check out herer. Apart from all the must have goodies there's a new free with every 10 dollar or more purchase, by itself enough reason to indulge yourself if you ask me! But there's also this great sale by Kokon Scrap Art who is celebrating her 1 year anniversary at Zig Zag Scrap that you don't want to miss!! Woot!
And I am bringing some very exciting stuff about Jeanye Labaya that you simply have to check out!
NEW PRODUCTS

A gorgeous kit all about your gardening passion with a stacked paper addon pack and matching journaling cards! Buy them all and save yourself some dollars!!! Of course they also come in seperate packs for your convenience.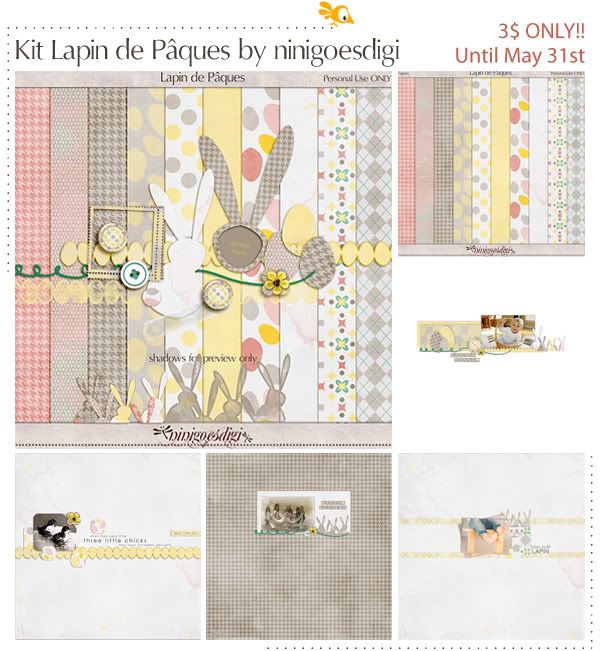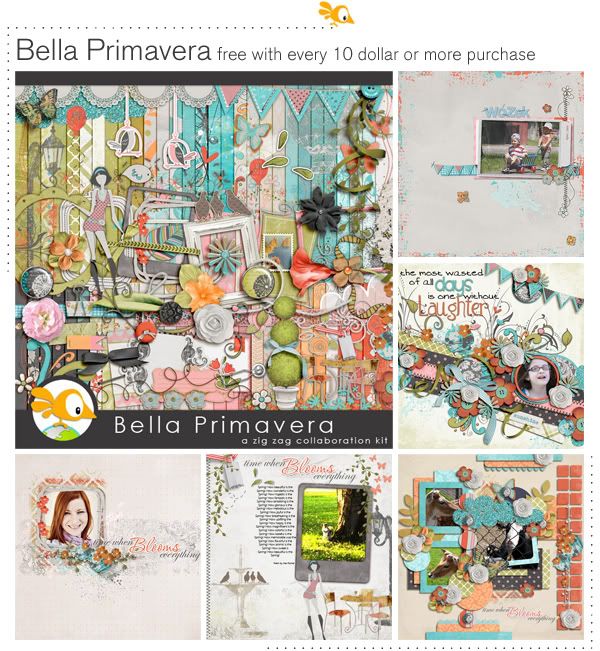 AWAKENINGS
And another AWESOME collab by the ZZS designers. This one is all about new beginnings, spring and a touch of Easter. It was especially made as a prize for all participants to our Easter Fun Challenge hunt. Another congratulations to all the winners of this fantastic kit!
If you didn't take part in the Fun then you can still grab this fabulous kit at 20% discount through the weekend!
Here is a small collection of layouts already made for the template challenges.
Which layout caught everyone's attention this week, is the one we are all talking about behind the scenes? Which is the one getting the prize?
That would be this amazing layout by
Anika
!
Our Gorgeous LayOut Winner (GLOW), will be receiving 25
Reward Points
to the Zig Zag Scrap Store!
Congratulations Anika
! To claim your gift please contact us at info@zigzagscrap.com by Sunday April 29, 2012 with your store user name and email.
If you wish to unsubscribe from this newsletter, please click on the link below.
Si vous désirez ne plus recevoir cette lettre de nouvelles, vous n'avez qu'à cliquer sur le lien ci-dessous.


http://zigzagscrap.com/pommo/user/login.php