ANNOUNCEMENTS

Loads of exciting news! We have 2 new designers joining the ZZS gang! Another one of our designers is feautured in our favorite digital scrapbooking the Artisan Notebook! The new challenges have gone live in the Fun-Place and I already have a ROCKING cool selection of the first layouts made for the template challenge. We have an AWESOME new GLOWinner and of course LOADS of brilliant new products!!!

Enjoy your read and have a great weekend!
WE WELCOME 2 NEW RESIDENT DESIGNERS
WELCOME HILDE OF DESIGNS
BY HILDE


Hilde is a proud mom of 4 beautiful sometimes naughty boys. They mean the world to her, and they are her biggest inspiration to scrap. She loves to create layouts and make albums and has been digital scrapbooking since 2 years.She wondered how designers create such beautiful goodies and that's when she started to create herself.
Discover Hilde's beautiful products now! She's having a 40% off sale to celebrate her store opening.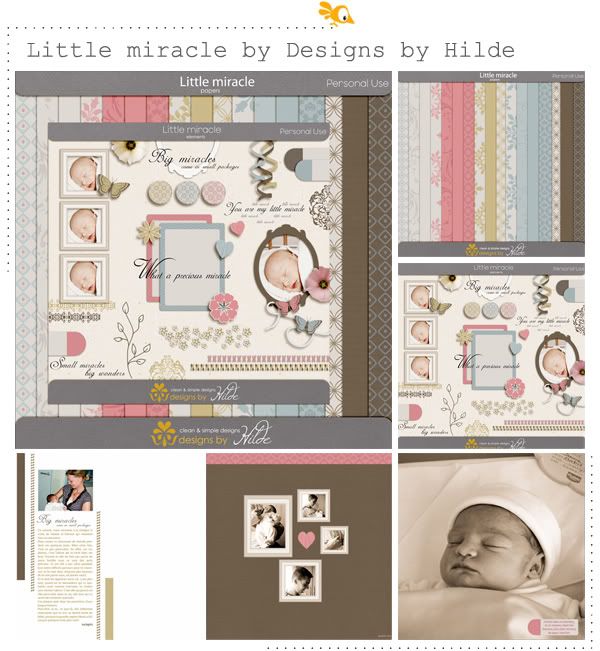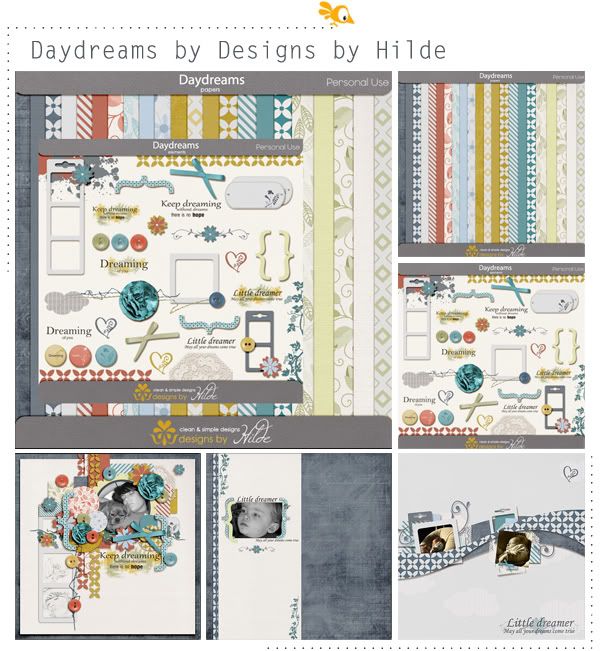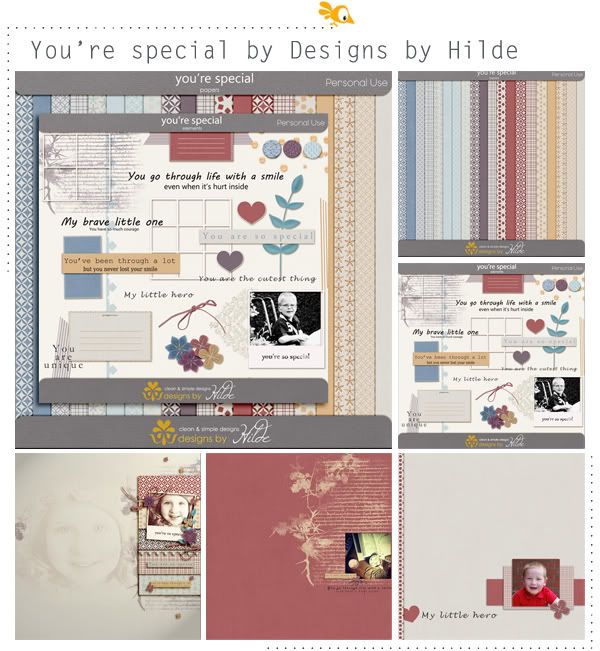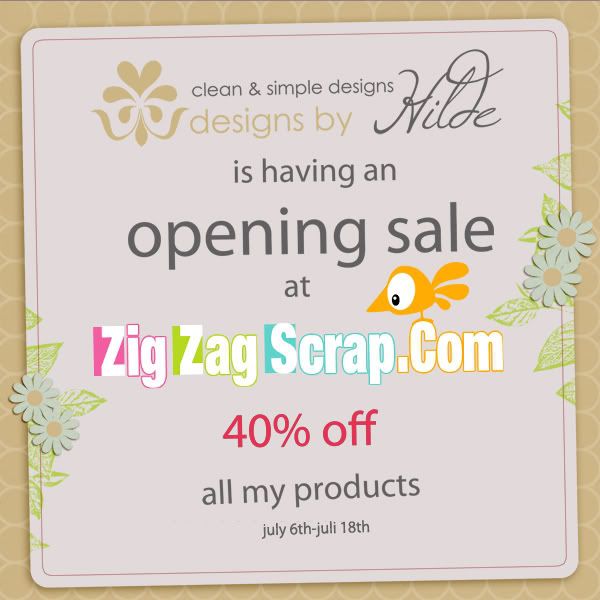 WELCOME ANGELIQUE OF DIGISCRAPANGE
Our other new designer is 31 years old, mother of 2 Angelique. She lives in France, about 45 minutes from Paris and her designer name is "Digiscrapange". Angelique started digital scrapbooking about 5 years ago when her daughter was born and was hooked instantly. Her kids are a big inspiration for her.
What she loves about designing is that you can make countless kits with all different themes and colors: give free rein to your imagination. Same goes for making pages and albums of her kids.
Angeliques style and motto? Keep it Simple!
--- 20% off from Friday through Sunday ---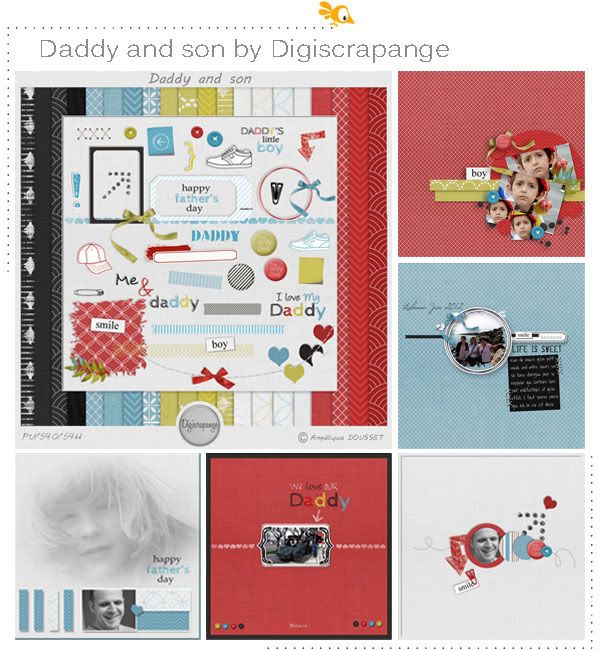 NEW PRODUCTS

KOKON SCRAP-ART
A beautiful new kit by Kokon Scrap-Art in the yummiest of colours! Mega versatile and of course timeless as always!
--- 20% off from Friday through Sunday ---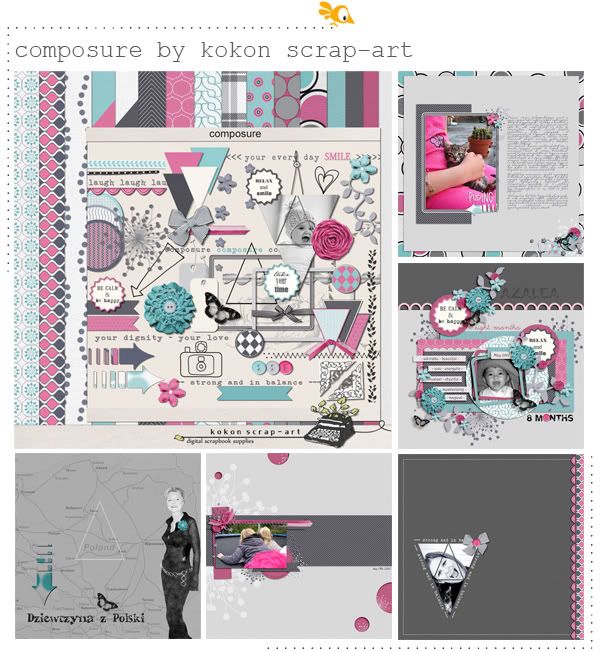 BY T FOR ME DESIGNS

Anchor me is the perfect kit for any love-page. For The One And Only or for the Love of the Sea.

A nautical themed mini-kit focusing on Love!
--- 20% off from Friday through Sunday ---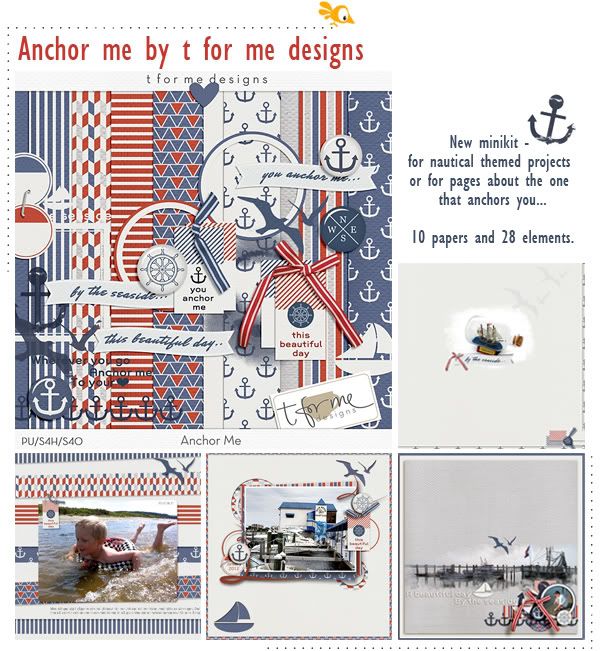 BY CAROLINE S
Sea you Soon is a super fun kit, perfect for scrapping about all your Sea & Beach, Sun & Summer adventures
!
--- 20% off from Friday through Sunday ---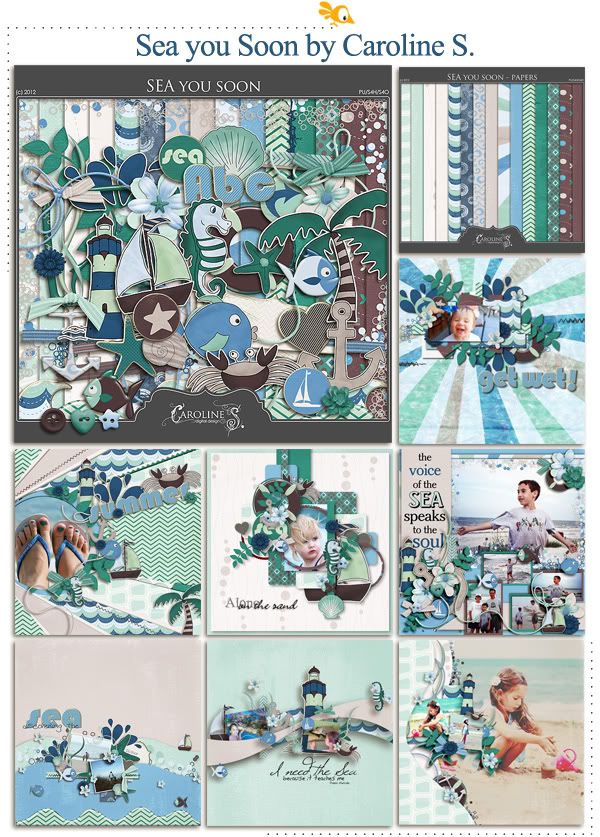 BY BÓBITA DESIGNS
Don't be misled by the name but this Blue Bird Overlay & Template set also includes 30 papers and 90 elements apart from 4 awesome layered templates and 6 beautiful blue bird overlays to add the perfect finishing touch to your pages. Also awesome for making cards!
--- 20% off from Friday through Sunday ---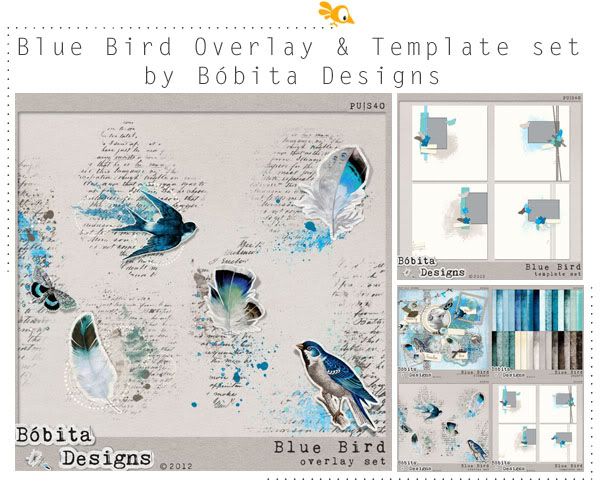 BY SANDY PIE CREATIONS

Inspired by her love of quilts and quilting, Sandy made these fantastic hand drawn card templates. Simply clip your favorite designer's papers to the layers and print. Contains PSD, TiFF and PNG layers.
--- 20% off from Friday through Sunday ---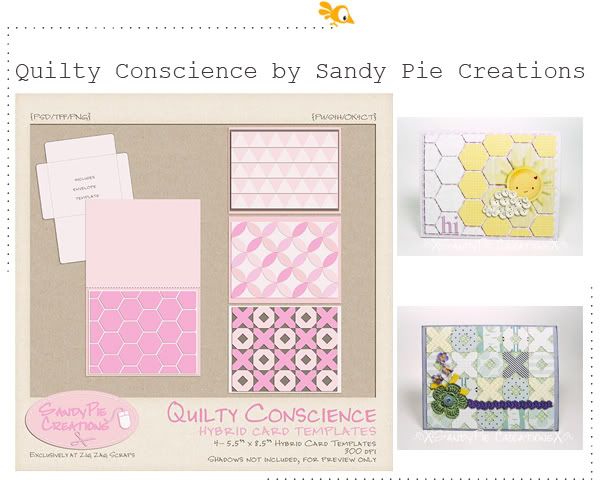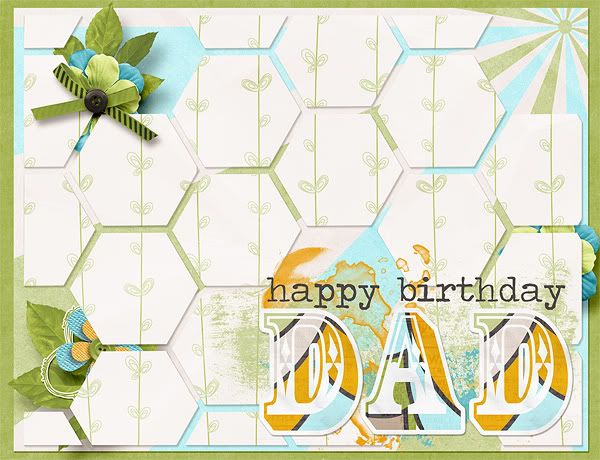 by rebecca
BY JEANYE LABAYA DESIGNS

A set of SEVEN diverse templates designed to simplify your scrapping and help you create beautiful layouts as quickly as possible. Use as few or as many of the element markers as you like. Use them as they are or flip them, rotate them, double them up, combine them or resize them to make them as unique as you!
* Be sure to check your stash. This set was previously part of the April 2012 Digi Files #41 at The Daily Digi.
--- 20% off from Friday through Sunday ---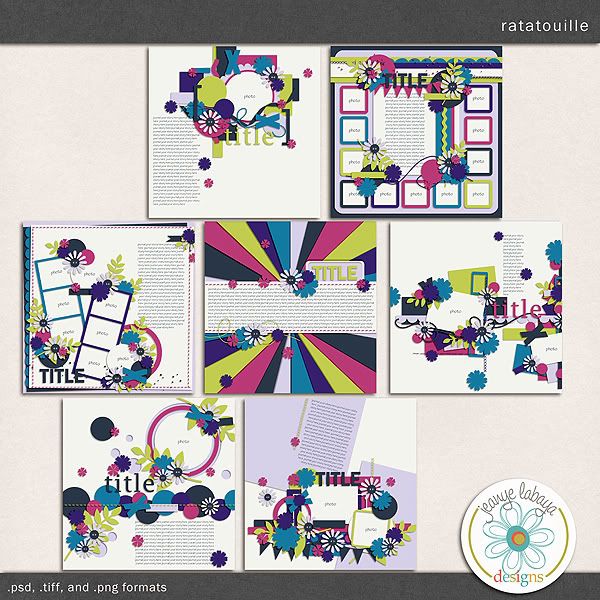 by Kimberlee
COMMERCIAL USE
BY NINIGOESDIGI

Two packs of 4 AWESOME new layered patterns each! The best start for making your own digi papers!

--- 20% off from Friday through Sunday ---
--- 20% off from Friday through Sunday ---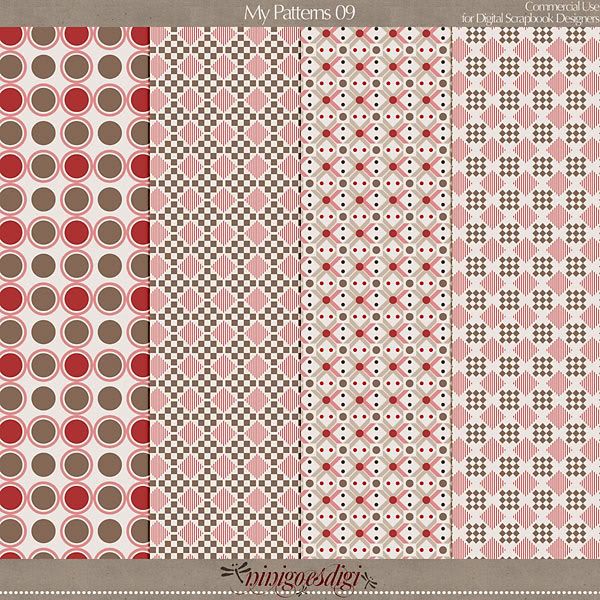 DIGITAL MAGAZINE
ARTISAN NOTEBOOK JULY ISSUE
I am sooooooooooooooooo excited!
Want to know why? Because ANOTHER one of our designers is featured in my long time fav digital scrapbooking magazine: The Artisan Notebook! After Val C, Mirjam from Pink Reptile Designs is doing the honours with a wonderful interview, a fantastic free gift and many, many gorgeous pages by her team: the Pink Ladies!
This month the magazine is taking an in-depth look at how to use our scrapbook layouts to capture those special friendships that bring joy to our lives.The Artisan Notebook teams have shared their ideas and all of the important friendships they had along the way.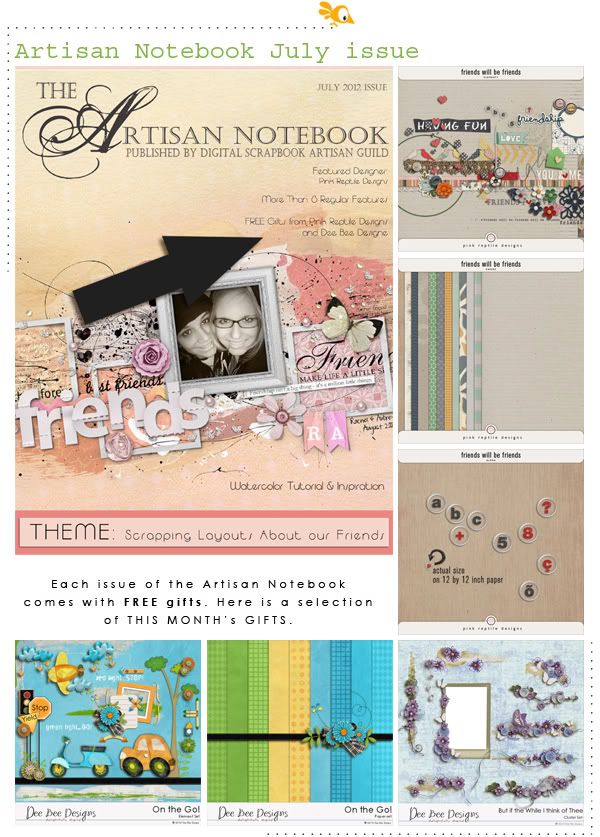 CHALLENGES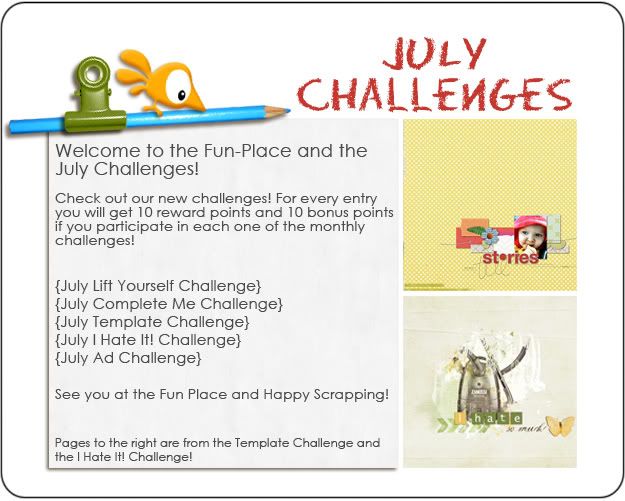 Here's some of the first layouts made for our July challenges. Make sure you come join us so you have plenty of time to finish them all!
Remember you can earn points that you can spend in our store and points are allocated at the end of EVERY month and instantly available to you!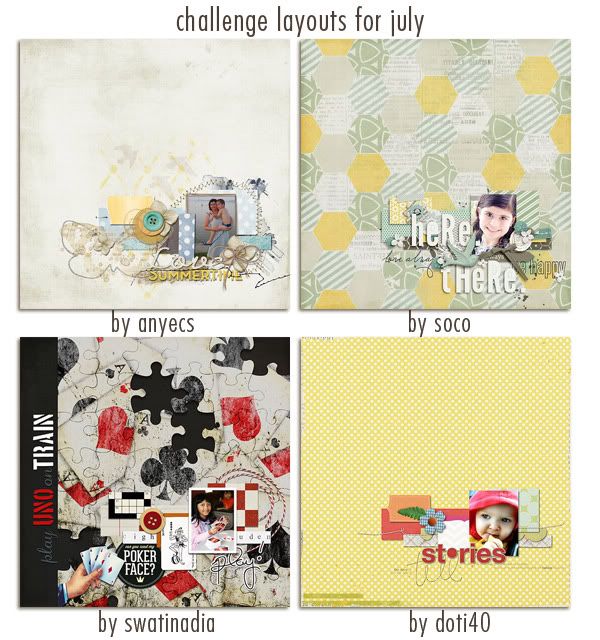 Which layout caught everyone's attention this week, is the one we are all talking about behind the scenes? Which is the one getting the prize?
That would be this amazing layout by
Patamushta
!
Our Gorgeous LayOut Winner (GLOW), will be receiving 25
Reward Points
to the Zig Zag Scrap Store!
Congratulations
Patamushta
! To claim your gift please contact us at info@zigzagscrap.com by Sunday July 15, 2012 with your store user name and email.
If you wish to unsubscribe from this newsletter, please click on the link below.
Si vous désirez ne plus recevoir cette lettre de nouvelles, vous n'avez qu'à cliquer sur le lien ci-dessous.


http://zigzagscrap.com/pommo/user/login.php