ANNOUNCEMENTS

My, how this past week has flown by with all the celebrations going on in the Fun-Place! We are thrilled that so many of you dropped by to come and play and to join us in the festivities. The Bird on a Wire Spotlight of Studio 68 and Pink Reptile Designs is still running one more day and there's a couple more days to participate in our monthly challenges before the new ones are put up
.
In this newsletter a bunch of the Birthday Grabbags are unpacked and revealed and more new products were added to the store. Enjoy your read!
NEW PRODUCTS

SANDY PIE CREATIONS
Drawing inspiration from her card templates Little Miss Fancy Pants Sandy has created starter 12x12 templates that are full of scallops and frills ready for your favorite memories, photos and creative input.
--- 20% off through Sunday ---
T FOR ME DESIGNS
Summer Memories products were part of the T for Me Birthday Grabbag.

--- 20% off through Sunday ---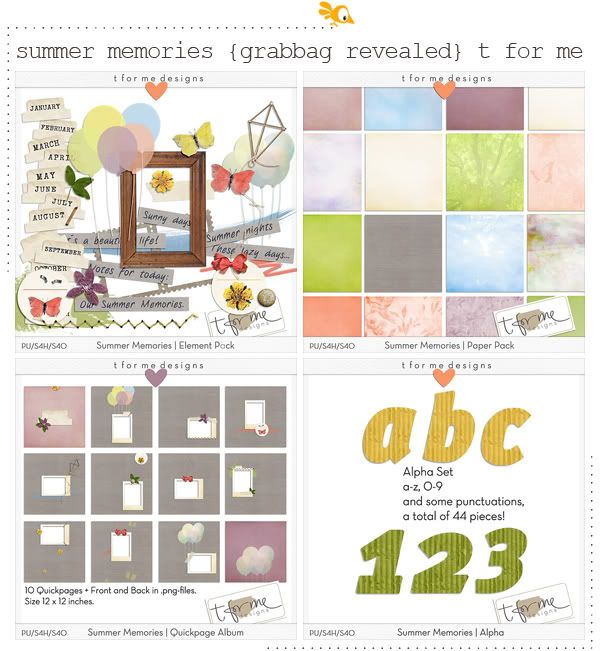 The papers, elements and alphas are also available in this money saving bundle!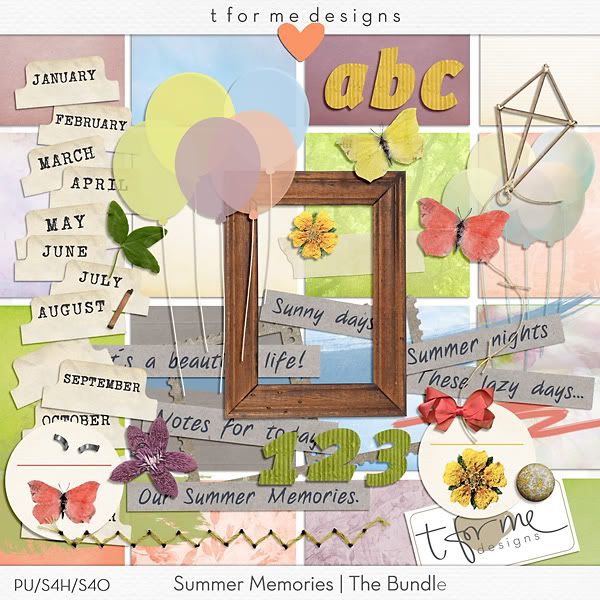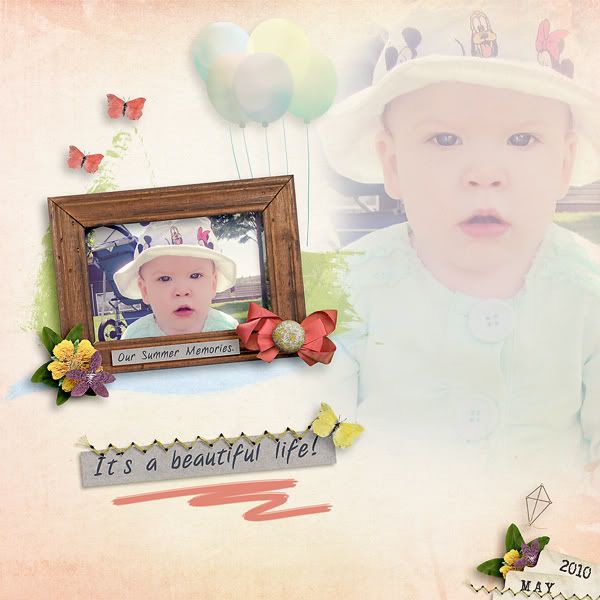 by Marjoleine
STUDIO 68
You can still join in the fun today! Find out who Studio 68 designer Sandra has a crush on and if Pink Reptile designer Mirjam can really yodle!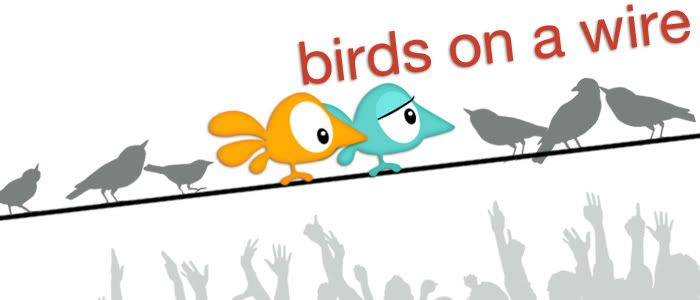 Here's a selection of the Bird on a Wire challenge layouts!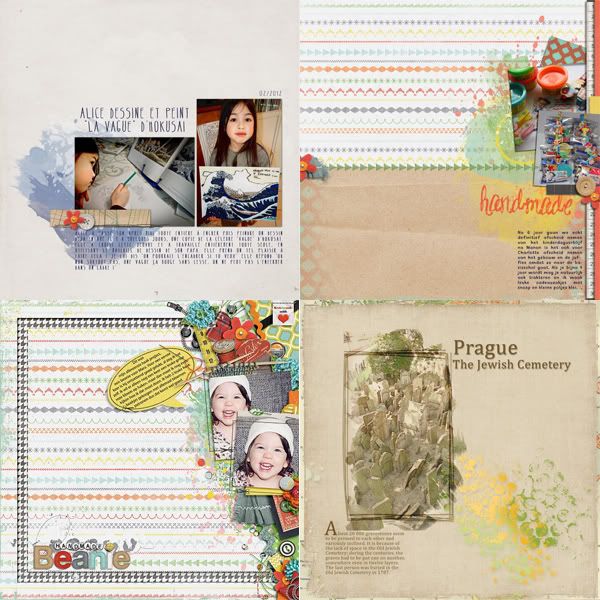 by Krizo, Sannn, Marjoleine en Lis

And Studio 68 also unpacked her Birthday grab bag and is revealing it's beautiful content!

--- 20% off through Sunday ---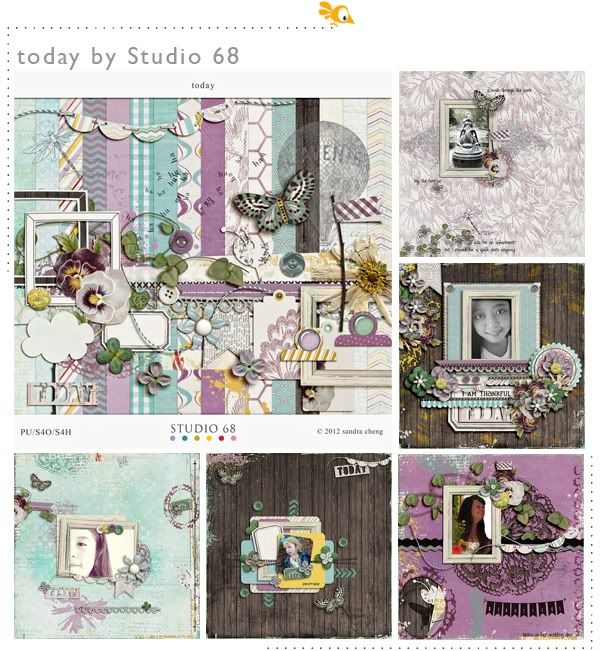 All 'today' products are available in separate packs.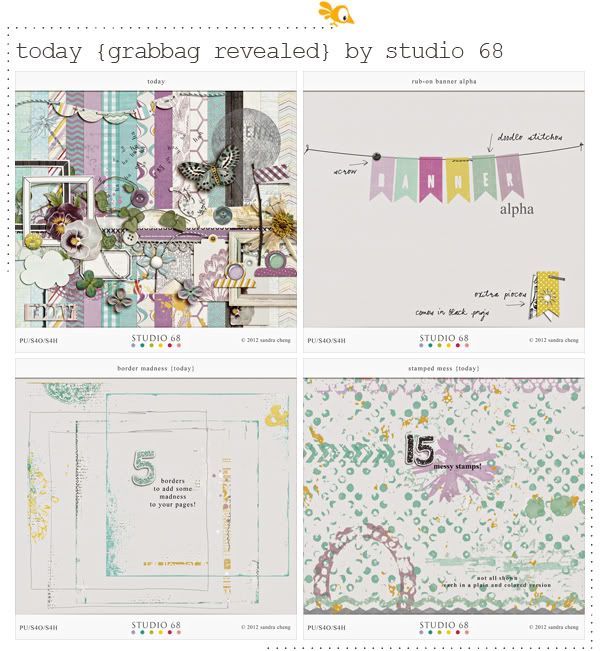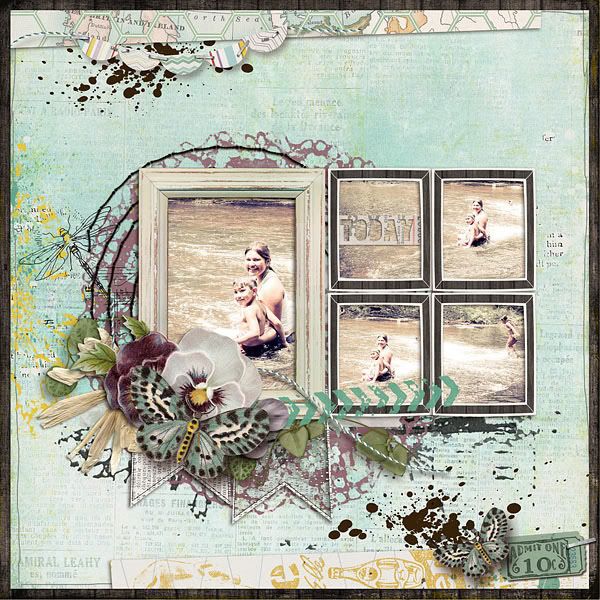 by Marnel
BY DIGISCRAPANGE DESIGNS

A delicate and romantic new kit by Discrapange in a timeless colour scheme.


--- 20% off through Sunday ---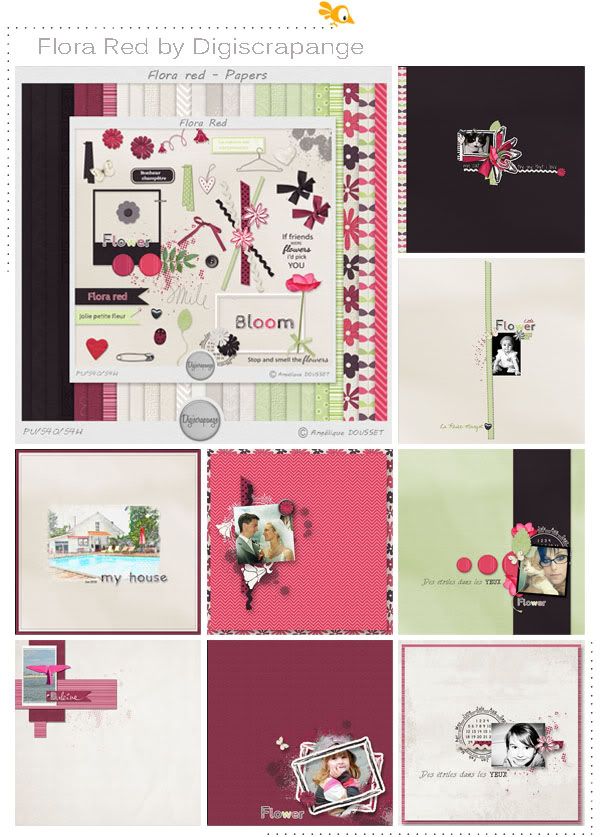 BY BÓBITA DESIGNS

Yes, this cute bundle of products was in the Bóbita Designs Birthday Grabbag!


--- 20% off through Sunday ---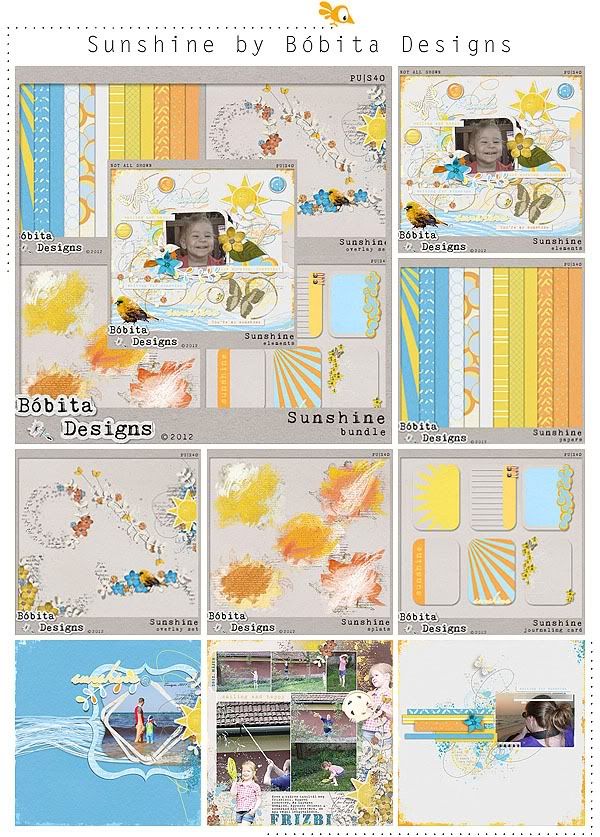 Surprise! Here's another limited time grabbag by Bóbita Designs for you. Grab it before August 5!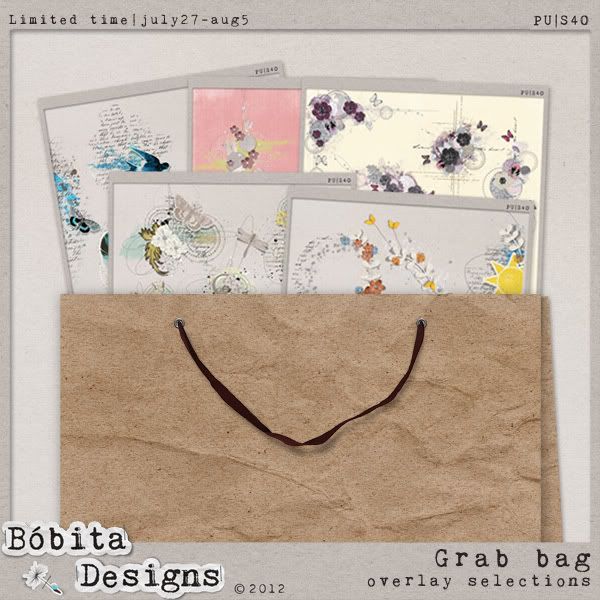 BY OCEAN WIDE DESIGNS

Sun Kissed is a summery kit that brings to mind days at the pool side, reading a book, and working on our tans! It includes 16 papers and 52 elements and was formerly part of the Birthday Bash 2012 Grab Bag. So are the Sun Kissed Splotches and Sparkles that coordinate with the kit and the awesome pack of Sea Charts Vol. 10 templates! They are now all available as seperate packs!
--- 20% off through Sunday ---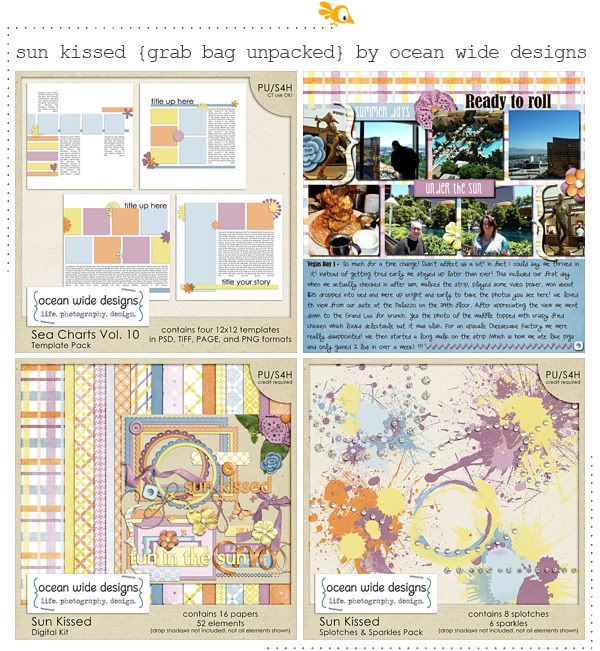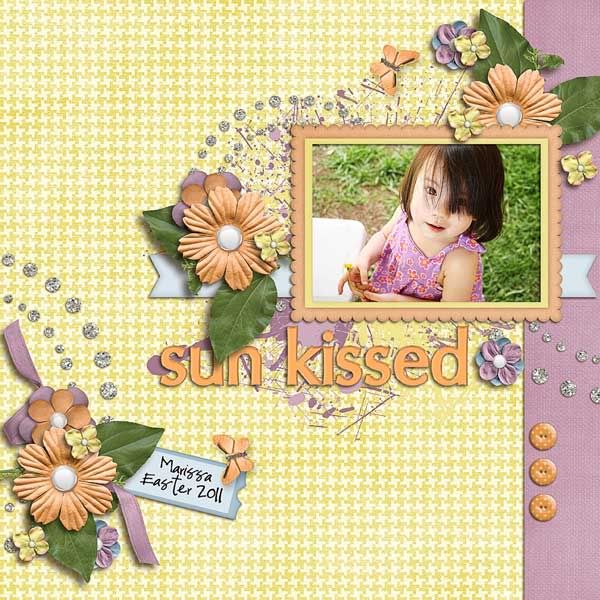 by Natalie C

BY JEANYE LABAYA DESIGNS
A set of diverse templates designed to simplify your scrapping and help you create beautiful layouts as quickly as possible. Use as few or as many of the element markers as you like. Use them as they are or flip them, rotate them, double them up, combine them or resize them to make them as unique as you!
Note: These templates were previously available for free download on Jeanye's Facebook fan page, newsletter and part of a MSA feature. Please check your stash before purchasing.
--- 20% off through Sunday ---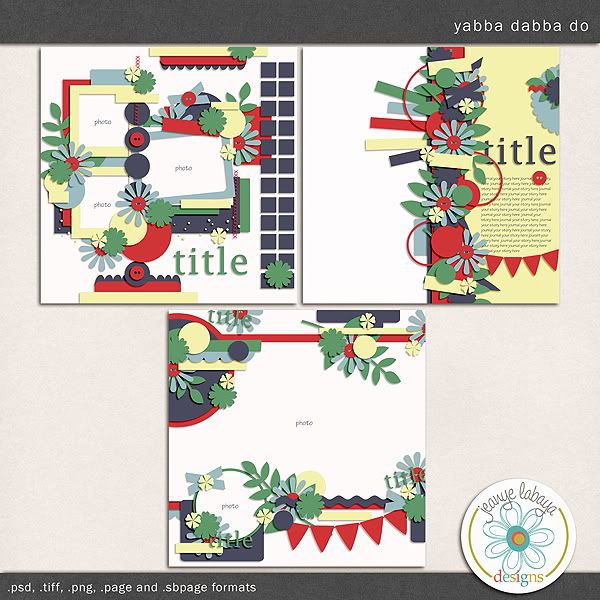 BY DESIGNSBYHILDE

A beautiful and timeless new kit by Hilde.


--- 20% off through Sunday ---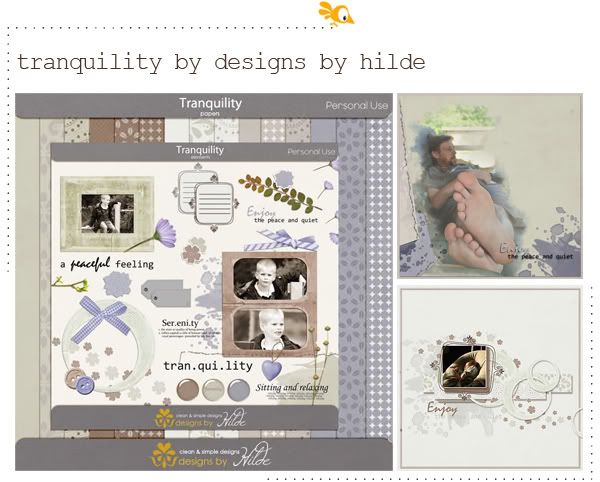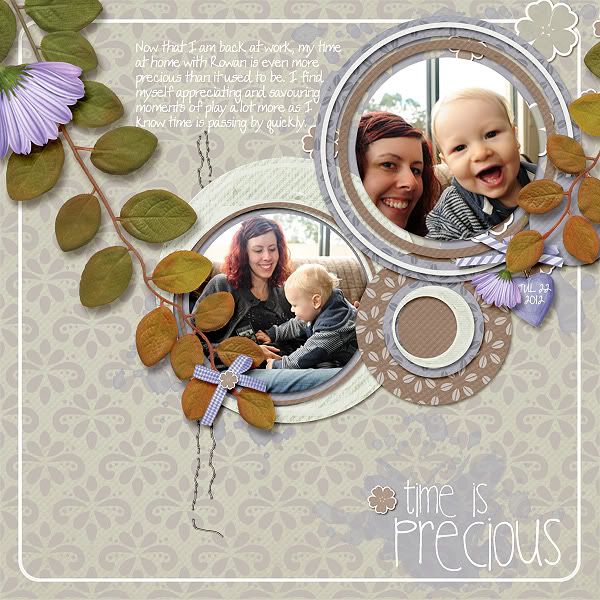 by Rebecca
BY BLUE FLOWeR ART

Blue Flower Art has created these beautiful frames especially for photographers to use in their business with a special photographers' licence. The frames come both in Photoshop ABR brushes format and PNG files.


--- 20% off through Sunday ---
CHALLENGES

Here's another little collection of the july challenge layouts. Make sure you come join us. There's still enough time to finish them all!
Remember you can earn points that you can spend in our store and points are allocated at the end of EVERY month and instantly available to you!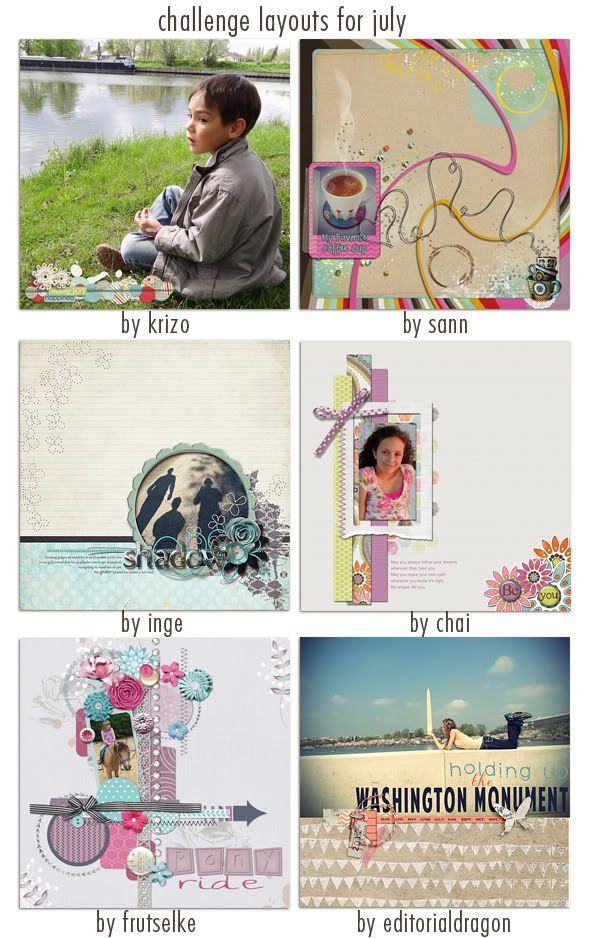 Which layout caught everyone's attention this week, is the one we are all talking about behind the scenes? Which is the one getting the prize?
That would be this amazing layout by
Jonee
!
Our Gorgeous LayOut Winner (GLOW), will be receiving 25
Reward Points
to the Zig Zag Scrap Store!
Congratulations
Jonee
!
To claim your gift please contact us at info@zigzagscrap.com by Sunday August 5, 2012 with your store user name and email.
If you wish to unsubscribe from this newsletter, please click on the link below.
Si vous désirez ne plus recevoir cette lettre de nouvelles, vous n'avez qu'à cliquer sur le lien ci-dessous.


http://zigzagscrap.com/pommo/user/login.php