ANNOUNCEMENTS
In this newsletter the latest and greatest products by our ZZS designers, the most Gorgeous Layout Of the Week (GLOW) and fantastic challenge layouts!
NEW PRODUCTS

BY VAL C DESIGNS
Woot! Val is back from a 5 week vacation with a gorgeous new kit! Timeless as always including 12 papers and 40 elements. Grab it this weekend at 20% discount and 'discover' how versatile it is!!
--- 20% off through Sunday ---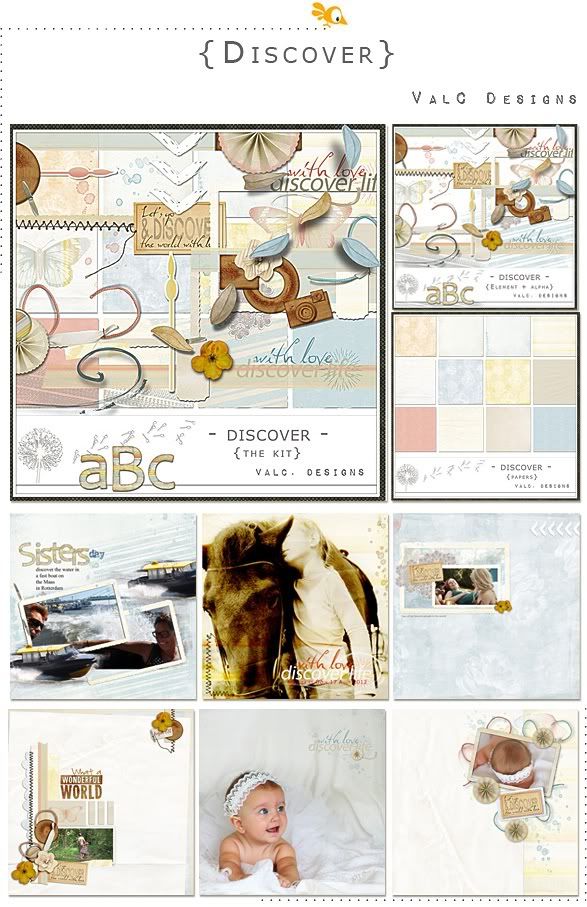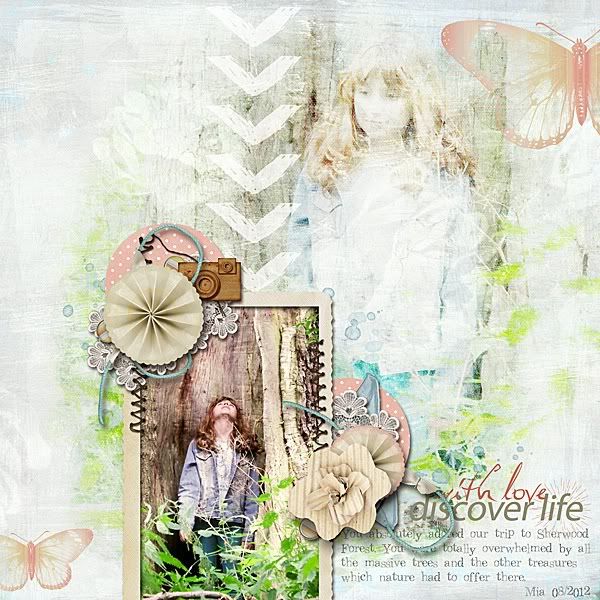 by suzanne

Val is also offering a fantastic addon to her kit on her
Facebook Fanpage
. Don't worry you will miss it because you do not have an account. Just visit
Val's blog
;) !!
BY KOKON SCRAP-ART
A beautiful new kit by Kokon SCrap-Art in a neutral, versatile colour palette. Includes 18 papers and 67 elements all for beautiful you!!

--- 20% off through Sunday ---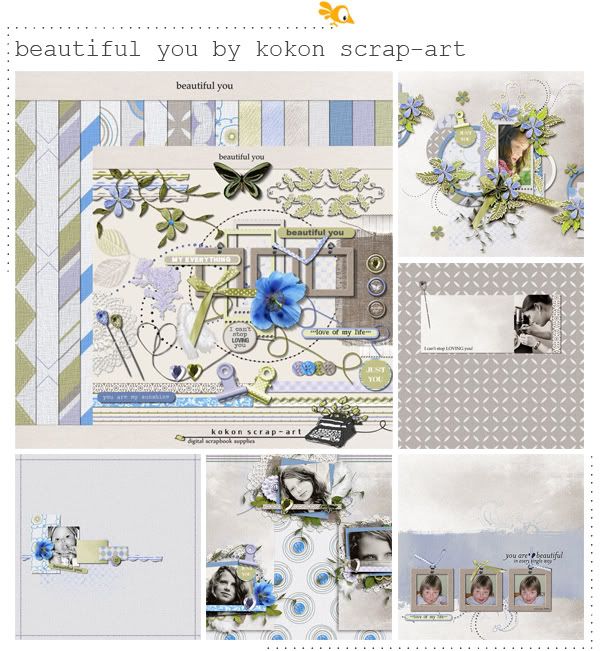 BY NINIGOESDIGI
Use them over and over again these cute vintage badge templates by ninigoesdigi. Just add your own papers and be assured of ever matching elements custom made by YOU!!!
--- 20% off through Sunday ---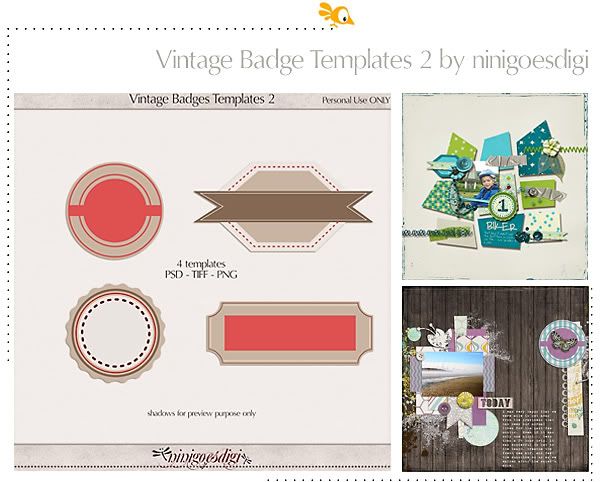 BY 2 AM DESIGNS
Colorful and fun, this Pack includes...

* Six unique cutout tags with damask motif
* Six different fasteners and
* Six tags with damask motif in 10 beautiful colors each!!

Add a touch of color to your pages with this great tags
--- 20% off through Sunday ---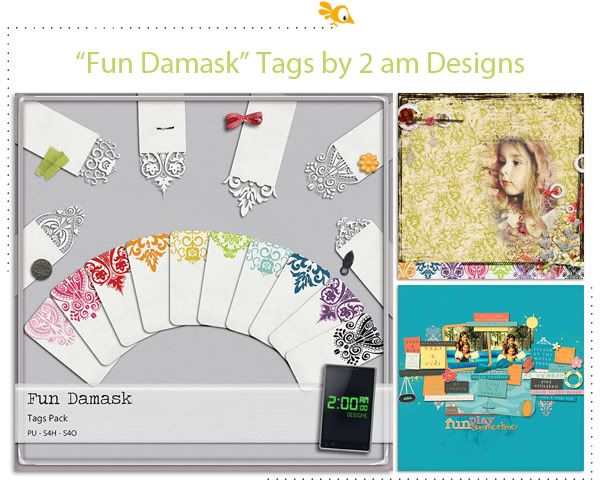 BY SIMPLY KAT DESIGNS
A fantastic bundle filled with Summer Fun products by simply kat designs. Everything you need to scrap your summer vacation wether you spent it at abroad or at home!
--- 20% off through Sunday ---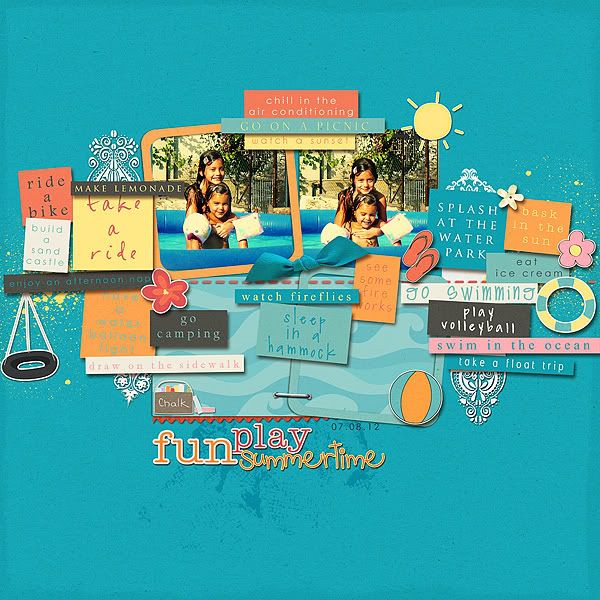 by cvetana
BY SARAHH GRAPHICS
This kit is inspired by old books, by natural elements and natural history, by the quiet moments spent with a cup of hot tea. A bit of nostalgia and memories, but definitely not sadness.

Contains: 43 png elements (and also 22 version with drop shadows to easily create your beautiful pages)
10 papers with beautiful texture and interesting patterns, a little vintage, a little grunge.
--- 20% off through Sunday ---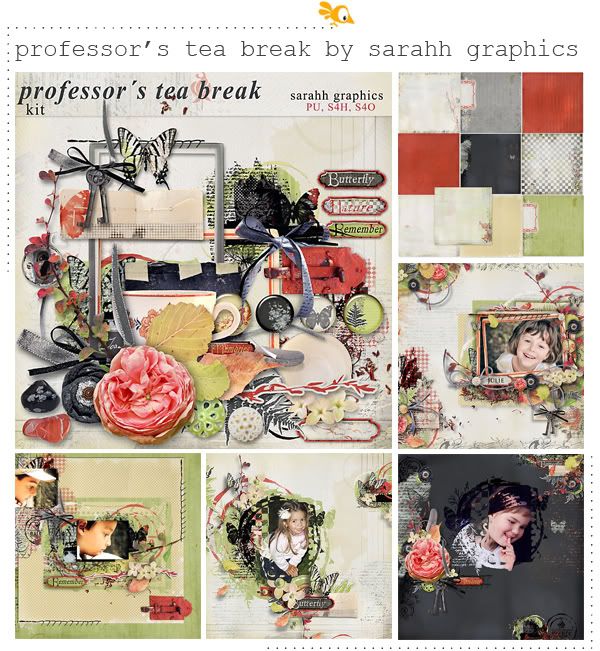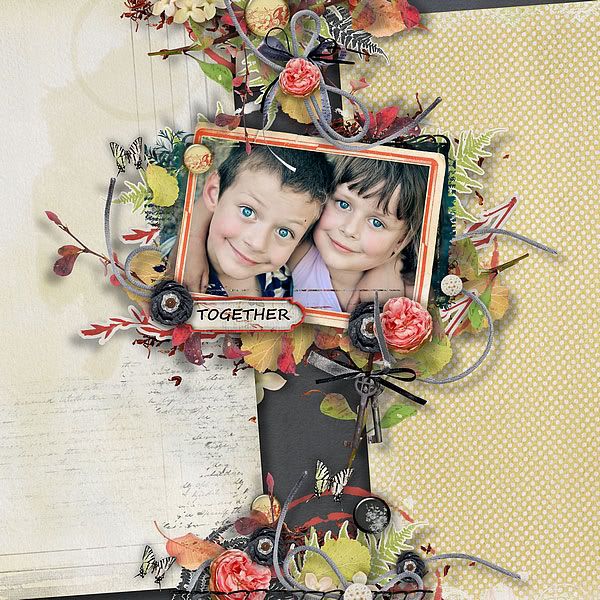 by jiruska
Plus a set of five photomasks in a bit vintage, grungy style.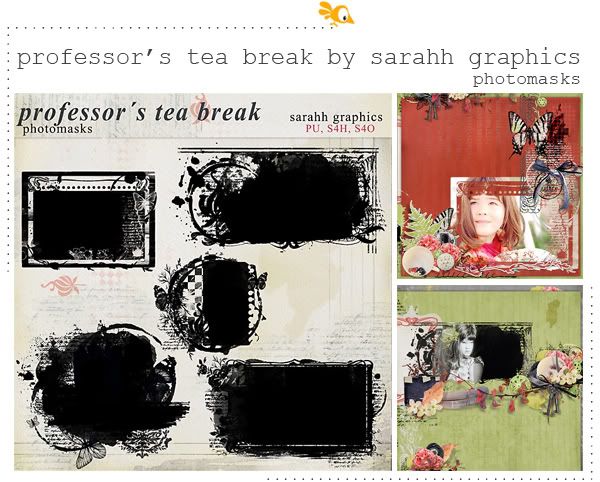 BY APRILISA
Ready To Go Grab Bag is a fun and cute Back to School collection that will make your little ones first day of school extra special.

Includes:

1 full kit with 6 solid papers and 12 pattern papers and more than 50 cute and fun elements
1 pack of craft papers, 6 solid and 6 embossed.
1 pack of 50 wordbits
1 pack of extra alpha set in 5 different colors. All are in uppercase, lowercase, numbers and common punctuation.
1 pack of layout templates, available in PSD, TIFF, PNGs, and SB Files.
--- 20% off through Sunday ---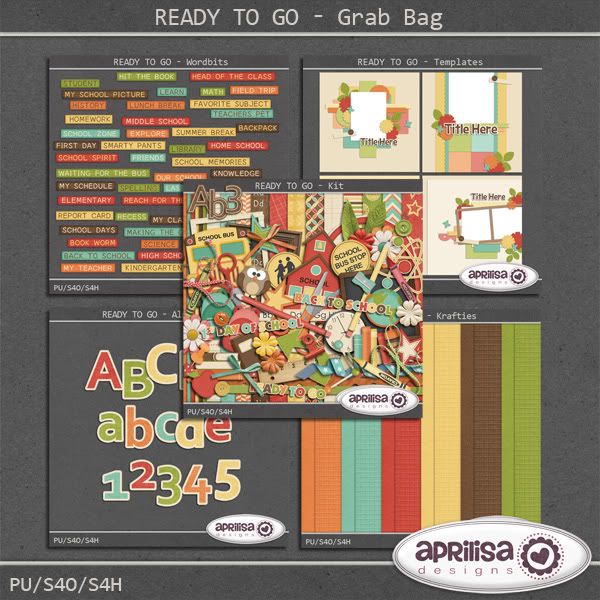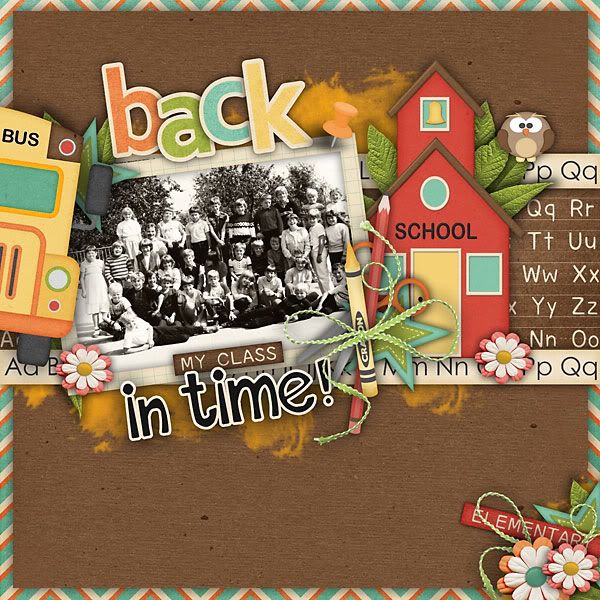 by petra
CHALLENGES

The August challenges are almost closing but there's still a whole week to join and finish them all!!
Remember you can earn points that you can spend in our store and points are allocated at the end of EVERY month and instantly available to you!

Here's a selection of the first layouts made:
Take a peek in our
challenge gallery
for past challenges inspiration!

THIS WEEK'S GLOW
Which layout caught everyone's attention this week, is the one we are all talking about behind the scenes? Which is the one getting the prize?
That would be this amazing layout by
Gateausoso
!
Our Gorgeous LayOut Winner (GLOW), will be receiving 25
Reward Points
to the Zig Zag Scrap Store!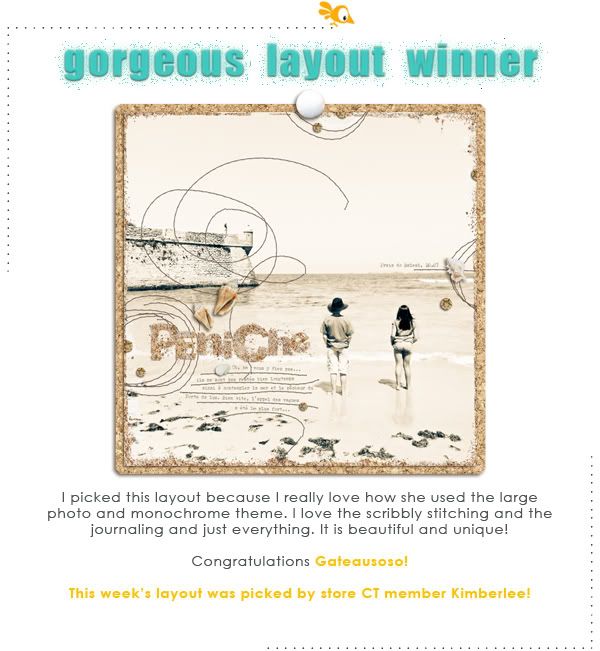 Congratulations
Gateausoso
!
To claim your gift please contact us at info@zigzagscrap.com by Sunday September 2, 2012 with your store user name and email.
If you wish to unsubscribe from this newsletter, please click on the link below.
Si vous désirez ne plus recevoir cette lettre de nouvelles, vous n'avez qu'à cliquer sur le lien ci-dessous.


http://zigzagscrap.com/pommo/user/login.php