ANNOUNCEMENTS
This week we welcome a new and exclusive designer to ZZS. Actually she is not that new to us but I will tell you all about that in a sec. Awesome new products from Jen Maddocks and Bóbita Designs, the September challenges have started in the Fun-Place and of course we have a new GLOWInner! Let's get to it shall we?
NEW DESIGNER

WELCOME GINY SCRAP

We welcome Giny Scrap to the ZZS design team. Giny was part of our store CT and has taken the BIG step to designing and we could not be more proud!
For those of you that do not know our Giny yet, her name is actually Erika, but her friends call her Giny (like the genie in the lamp). She's 36, mother of two and lives with her family in a little town in Hungary. Giny was introduced to scrapbooking at the end of 2008, when she decided to make a wall calendar for 2009. Since then she's totally addicted!
She works at the local water utility company as office manager when she is not designing. Other than that she's an incredible scrapper, super creative and the sweetest person in the world!
And here's a small selection of her
wonderful goodies that are all in the store at 20% discount through the ned of the weekend.
--- 20% off through Sunday ---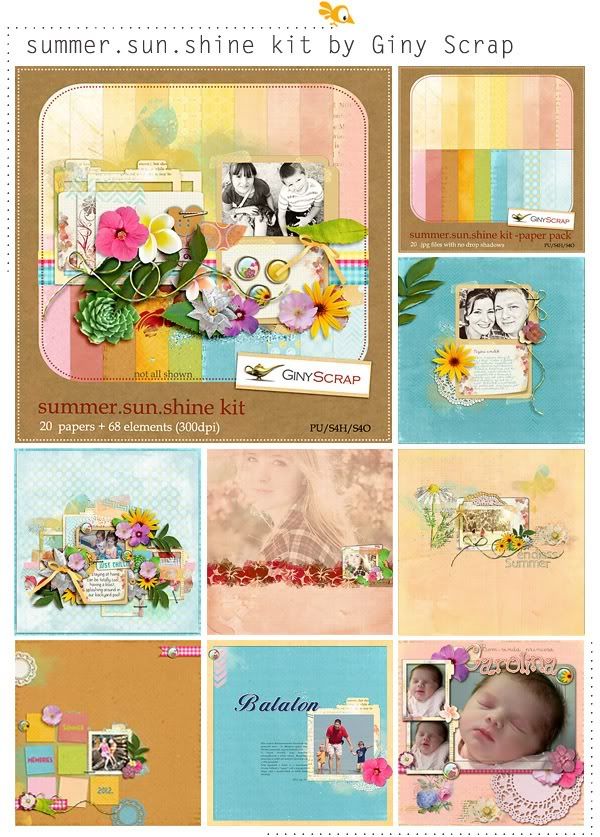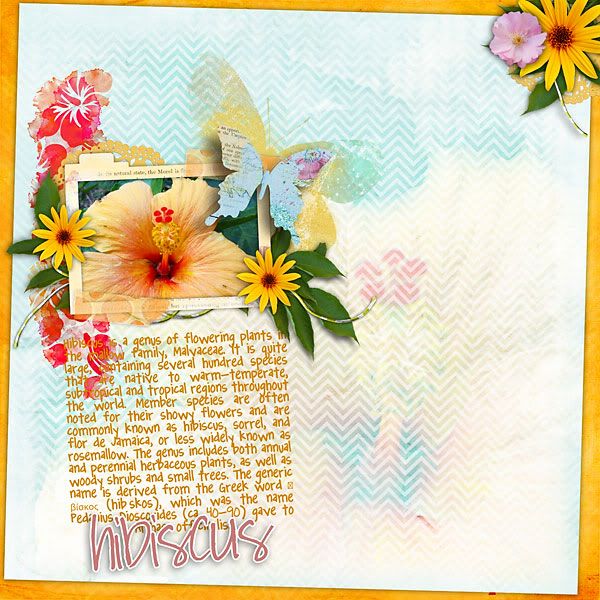 by Petra
--- 20% off through Sunday ---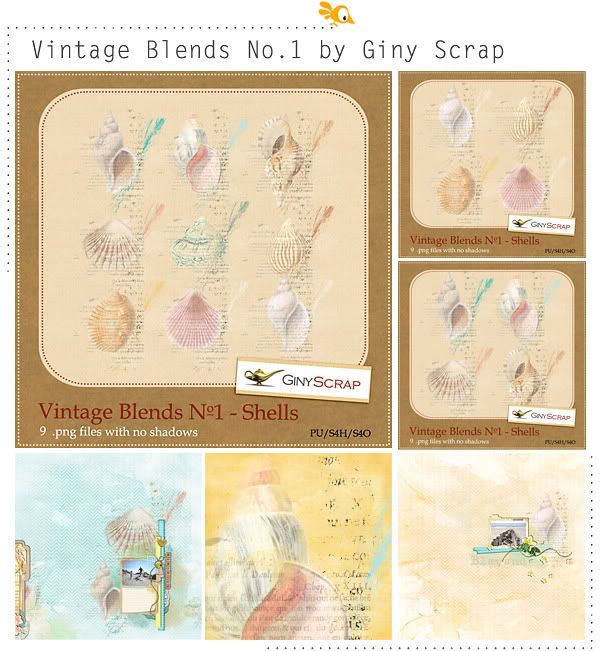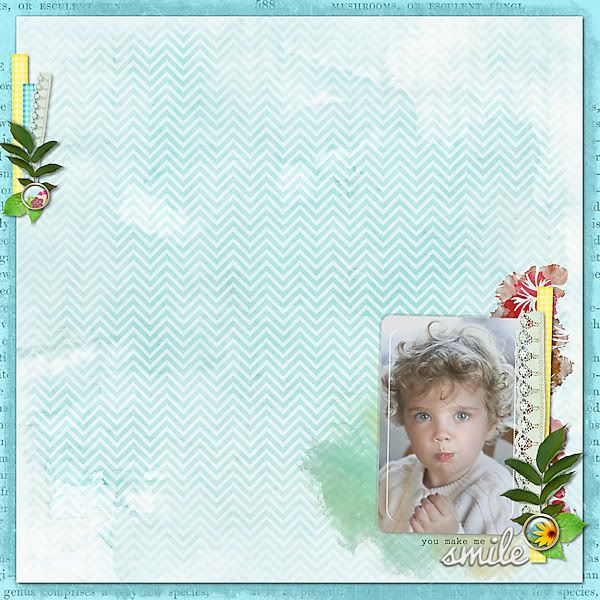 by Doti
--- 20% off through Sunday ---
NEW PRODUCTS

BY JEN MADDOCKS DESIGNS
Six glo flares in this set. Great accents for photos or pages. Really bring accent to something you want to highlight in your project. Files come black so you can see them easily in the previews. Just recolor them white and they look just like the preview!
--- 20% off through Sunday ---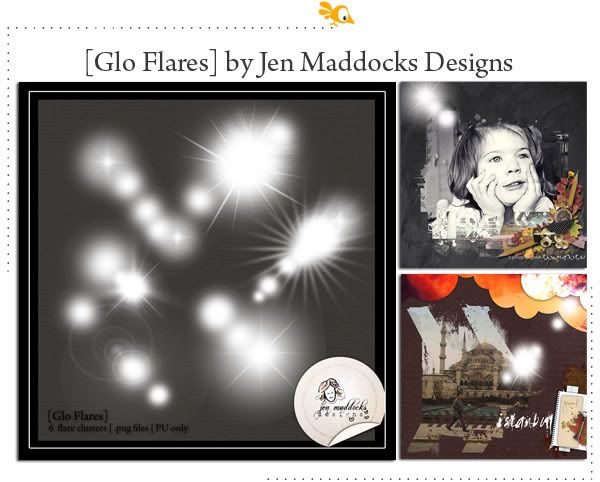 Dress up your creations with these cloud borders. Twelve individual images. Six are very detailed watercolor sky cloud images. These make great accents by themselves or layer for a unique effect.
--- 20% off through Sunday ---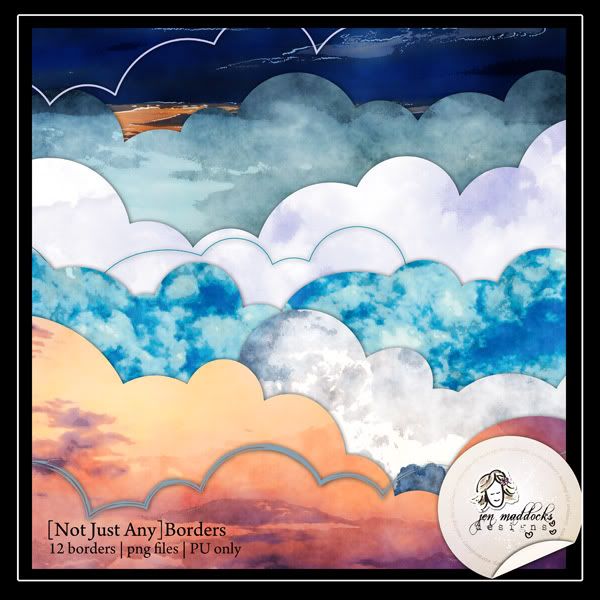 Five masks for your photos, clip in a paper, change the opacity, use your imagination! Four are photo size and one is 12 x 12 that you can use as a clipping mask or as an overlay.
--- 20% off through Sunday ---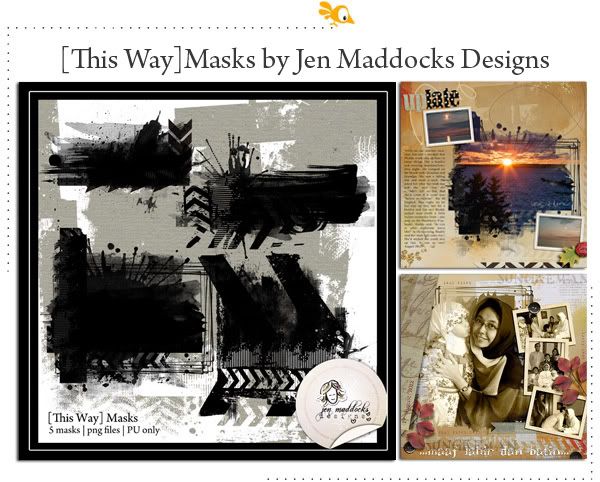 BY BÓBITA DESIGNS
This beautiful frame set by Bóbita Designs contains 7 ready-to-use clustering frames with and without decorations.
(In this case the decorations are pendants, word arts, staple and bow)
Use them to create some beautiful personalized photos with them!
--- 20% off through Sunday ---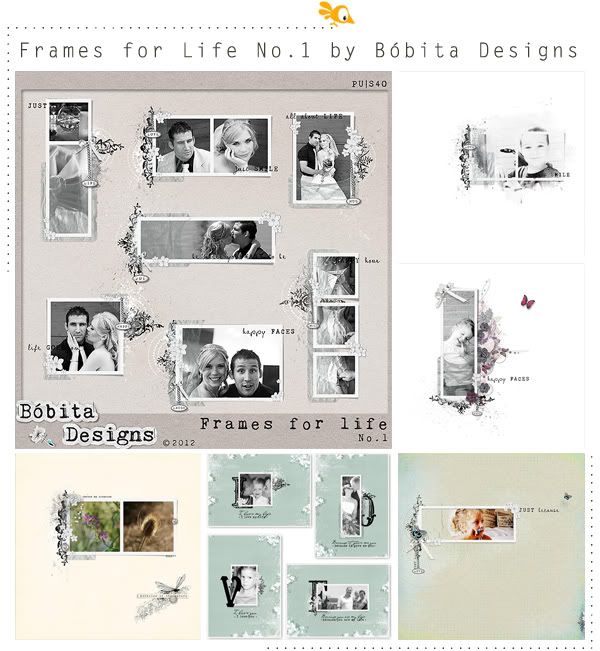 CHALLENGES

Yes! The September challenges have started! All new themes for us to play with!
Here's a selection of the first layouts made. Come and join us!

Remember you can earn points that you can spend in our store and points are allocated at the end of EVERY month and instantly available to you!

THIS WEEK'S GLOW
Which layout caught everyone's attention this week, is the one we are all talking about behind the scenes? Which is the one getting the prize?
That would be this amazing layout by
Sillwan
!
Our Gorgeous LayOut Winner (GLOW), will be receiving 25
Reward Points
to the Zig Zag Scrap Store!
Congratulations
Sillwan
!
To claim your gift please contact us at info@zigzagscrap.com by Sunday September 16, 2012 with your store user name and email.
If you wish to unsubscribe from this newsletter, please click on the link below.
Si vous désirez ne plus recevoir cette lettre de nouvelles, vous n'avez qu'à cliquer sur le lien ci-dessous.


http://zigzagscrap.com/pommo/user/login.php